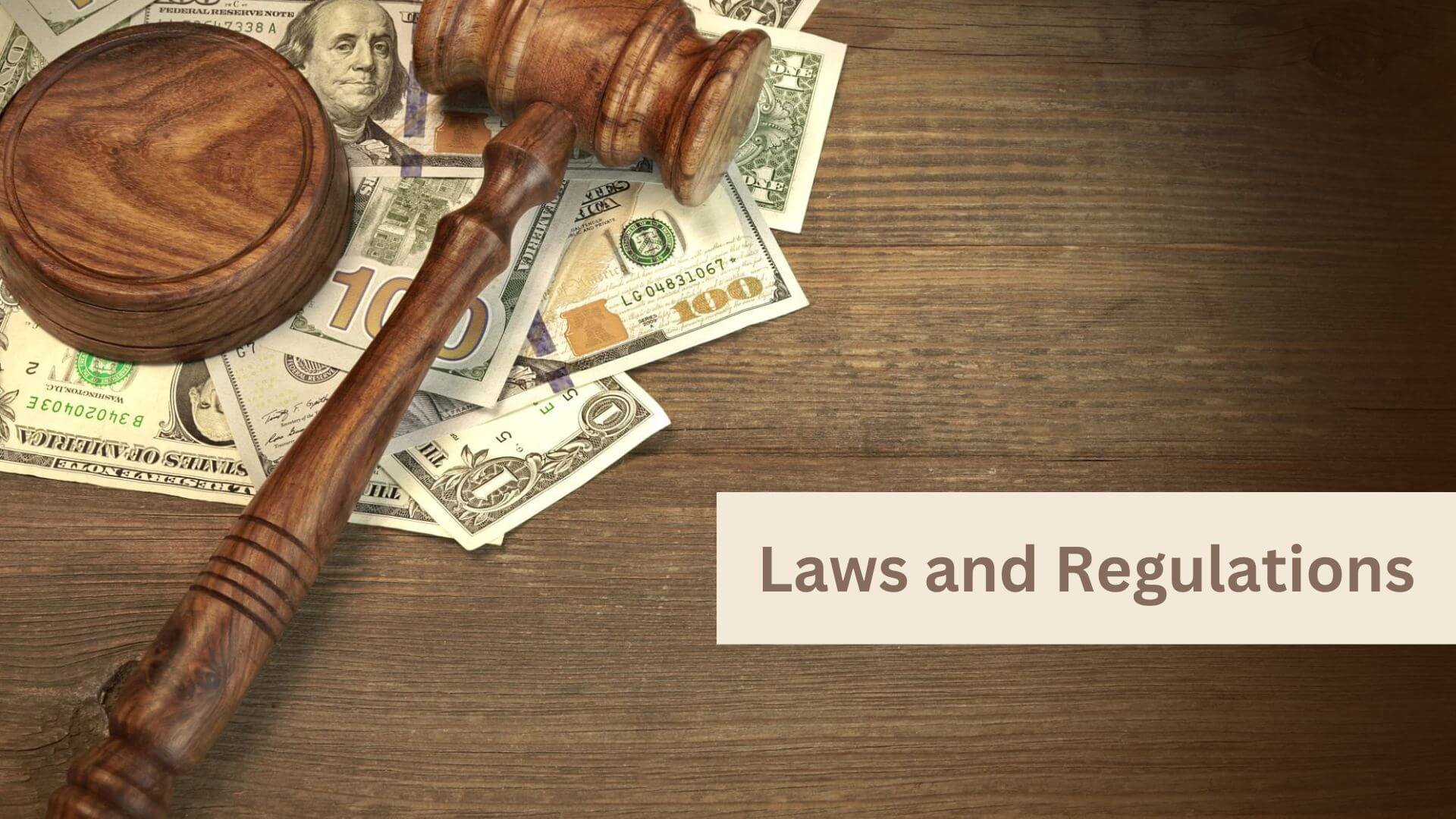 Are Payday Loans Legal in Montana?
Short-term Payday Loans are Legal in the state of Montana and are regulated through Mont. Code Ann. 31-1-701. The Payday Lending legislation covers all the parts of the process concerning:
Payday Loan amounts
Payday Loan repayment terms
Payday Loan online direct lenders
Payday Loan stores near you
Payday Loan interest rates and other fees
Payday Loan collecting practices
Payday Loan default penalties
The number of outstanding Payday Loans as well as a cooling-off period in-between etc.
Read more: PAYDAY LOANS IN MONTANA
To see if you're eligible for a Payday Loan in Montana check out the lenders' requirements:
US residence
Minimum regular income of $1,000 per month
Valid checking or savings account with direct deposit
Phone number and e-mail address
Payday loans are short-term, unsecured loans with high-interest rates. The term "payday loan" derives from the fact that historically, workers borrowed money on Monday and promised to repay the advance, with interest, on Friday, which was traditional "payday."
Montana law currently limits the interest rate on unsecured loans of less than $300 to 36.00% APR. In the alternative, lenders can charge $1.39 for a $100 loan given for 2 weeks.
For other details read further to find out how many Payday Loans you can borrow, whether rollovers or extensions are allowed, etc.
Montana Payday Loan Terms and Amounts
Montana residents who are eligible for a Payday Loan can get $300 cash advance per contract. The repayment term is 14 – 31 days. Any urgent expenses, unforeseen bills, car repair, home repair, etc. may seem a sound reason to apply for a Payday Loan in Montana.
If $300 is not enough, there are always other options to receive the necessary funds in Montana:
unsecured Installment Loans,
bad credit Personal Loans,
Title Loans,
Check Cashing,
Pawn Shops, etc.
Montana Payday Loans online laws
Cash advances (payday loans) from both storefront and online lenders are legal in the state of Montana pursuant to the The Division of Banking and Financial Institutions, 301 South Park, Suite 316, Helena, MT 59601 or by phone (406) 841-2920. Reputable online lenders operating in accordance with all relevant state and federal laws can be applied to and compared on our platform using a simple online application form.
You state the necessary amount, fill in your personal information and get suitable offers from legit direct lenders. It takes only a few minutes and doesn't affect your credit score.
Montana Payday Loans interest rates, fees, and other finance charges
The main part of the payday loan payment is mostly made up of the interest rate, or APR. The maximum APR that may be charged for short-term cash advance in Montana is capped at 36.00%. It means that if you borrow $100 Payday Laon for 14 days the finance charges will be $1.39 for a $100 loan given for 2 weeks.
Besides the total cost of a Payday Loan you may be charged some additional fees to find it out with a lender.
The law obligates Montana Payday Loan lenders to provide you with a written disclosure of all the rates and fees in the understandable language. You should read them carefully and if you agree to acknowledge the notification by signing the contract.
Montana Payday Loans direct lenders regulations
According to Montana payday loan laws all direct lenders are obliged to register their companies which will allow issuing payday loans contract. It concerns both Online Payday Loans and Payday Loans Near Me.
Licensed companies conduct business within the regulatory structure of Montana law, including the interest rate caps. A person may not engage in or offer to engage in the business of making deferred deposit loans unless licensed by the department. A license may be granted to a person located within the state or to a person located outside of the state who uses the internet, facsimiles, or third persons to conduct transactions with consumers in this state.
Each licensee shall post a bond in the amount of $10,000 for each location at or from which deferred deposit loan transactions are conducted with consumers in this state.
More than one place of business may not be maintained under the same license. A person shall obtain a license for the person's principal place of business and a separate branch license for each additional place of business or location at or from which deferred deposit loan transactions are conducted with consumers in this state.
Montana Payday Loans consumer information
Besides amounts, rates and fees, consumers must be also well aware of other details of Payday Loans in Montana. They include the availability and number of rollovers, extensions and repayment plan, a cooling-off period, any default penalties or additional fees, etc. Check out the table below to find the most essential information:
| | |
| --- | --- |
| Rollovers or extensions | Not allowed |
| Cooling-off period | None |
| Other default penalties | $30 NSF fee |
| Criminal actions | Prohibited |
Look for more detailed information on the official Montana state regulator website – http://banking.mt.gov/, http://banking.mt.gov/.
Legitimate Payday Loans Online with NO credit check in Montana
Looking for a legal Payday Loan with No credit check in Montana? You must understand the meaning of this phrase correctly at first. No credit check implies that a lender will not inquire about your credit history information from or send your borrowing data to any of the three major credit bureaus Equifax, Experian and TransUnion.
If you don't want to damage your credit history Montana law allows you to apply for a Payday Loan with No credit check. But you should understand that a lender needs to check your creditworthiness at least in some way. He can perform a soft credit check when a lender pre-approves you for a loan and this inquiry will not appear on your credit report. Or there're other ways to prove you can afford the cash advance. Payday Loan lenders use the tracking system to verify your debts, check your income, etc. And generally, they charge higher interest to lessen the risks.
Montana Payday loans online no credit check are one of the easiest options of getting quick cash to cope with emergency financial requirements, especially for the people with poor credit.
Does Montana law allow Payday Loans for bad credit borrowers?
The average credit score in Montana is 689, placing it in the fair range. But it doesn't mean that those who have a worse credit can't apply for a Payday Loan in Montana.
First of all, there're a lot of legit direct lenders in Montana providing Payday cash advance to borrowers with both good and bad credit score.
Secondly, you can always find a cosigner to increase your chances of being approved for a bad credit Payday Loan.
Find out how to improve your credit score and do your best to do it fast.
Or consider taking out bad credit Installment Loans, or bad credit Personal Loans.
Legit Payday Loans in Montana collection practices
If consumers default on the loans, by not having sufficient funds in their accounts or by closing their accounts, many of these debts are given to unlicensed debt collectors who use aggressive, often illegal tactics to collect the debts.
The state of Montana law prohibits any criminal actions against borrowers who fail to repay on the due date. You are simply required to write a letter to inform a lender in advance of your inability to pay the loan.
Once you are legally literate of the state laws, you will not be intimated by criminal prosecutions threats from lenders. Any such actions are considered unlawful.
Although most lenders have the option to easily file a civil case, they may not always choose that option. Since their main interest is getting back their money, they would not want to go through courts to claim their debts.
If you think that your payday lender violates the Montana Payday Loans law, you may file a written complaint with The Division of Banking and Financial Institutions, 301 South Park, Suite 316, Helena, MT 59601 or by phone (406) 841-2920.
Montana Payday Loans news – latest changes
Montana voters passed ballot measures capping the APR on payday loans at 36%. Before the rate could reach 650%. With 77 percent of precincts reporting, about 73 percent of voters approved the payday loan cap.
Supporters of the initiative claim that payday loans lead to a cycle of debt. Opponents failed in a legal challenge of the initiative's legitimacy.
"We're really pleased the people of Montana had the chance to vote on this despite (the industry's) efforts to knock this off the ballot," said C.B. Pearson, the campaign manager for the group backing the initiative. "I think it's going to be a good opportunity for people who get into a cycle of debt to get out."
Montana Payday Loans historical background
| | |
| --- | --- |
| 1999 | Payday lending became legal in Montana. |
| 2006 | Military Payday Loans were capped at 36% interest rate. |
| 2010 | The interest at Payday Loans was limited to 36%. |
| June 2, 2016 | The Consumer Financial Protection Bureau (CFPB) proposed a Payday Loan Rule that hasn't yet fully come into effect (expected in November 2020). |
| 2010 – 2019 | Though Payday Loans have been legal the number of lenders have been reducing. |